Group tours in the Bavarian Forest – journey with association and bus trip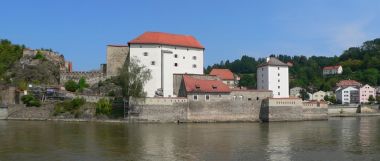 Would you like to spend a weekend or a short break with your association, your employee or just with friends? But who will organize everything: to order a bus, to choose the right accomodation, to arrange interesting excursions…
In the Bavarian Forest, there is a wide range of accomodations which are appropriate for group tours. From bus tour operator to accomodations for groups – you will get an all-in-one offer and in addition, you can choose which trips you want to add.
Group tours and bus trips in Lower Bavaria and Upper Palatinate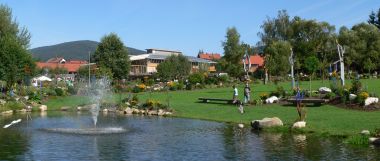 Have a special day with your friends or family, for example by visiting the silver mine in Bodenmais or having a rapid drive at a summer bob – that puts a little variety into your holiday and amuses everyone! The high rope course in Lam also is appropriate for teams and groups: you will learn there how to work together and to aid each other.
Another leisure activities are for example: Glasdorf Weinfurtner in Arnbruck or the three rivers city Passau. Enjoy your group tour or bus trip in the Bavarian Forest!
Bavarian Forest Request offers of hotels, holiday apartments and holiday homes
Bavarian forest vacation accommodations – Farm holiday, Guesthouse, Cottage, Cabin …
Popular travel in Bavaria – Family Holidays, Hiking Holidays …